On Fridays, BTSF offers links to other discussions about race & Christianity. It's an opportunity for you to read other perspectives, and for me to give props to the many voices leading the way...
Weekly Round Up:
Early bird pricing for the All People Conference ends today!
More info: http://www.4allpeople.org/allpeopleconference/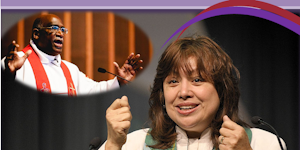 These are some of BTSF's links of interest this week. What are yours?
Feel free to contribute your own links in the comments section, or submit items you feel should be included during the week. Self-promotion is encouraged.