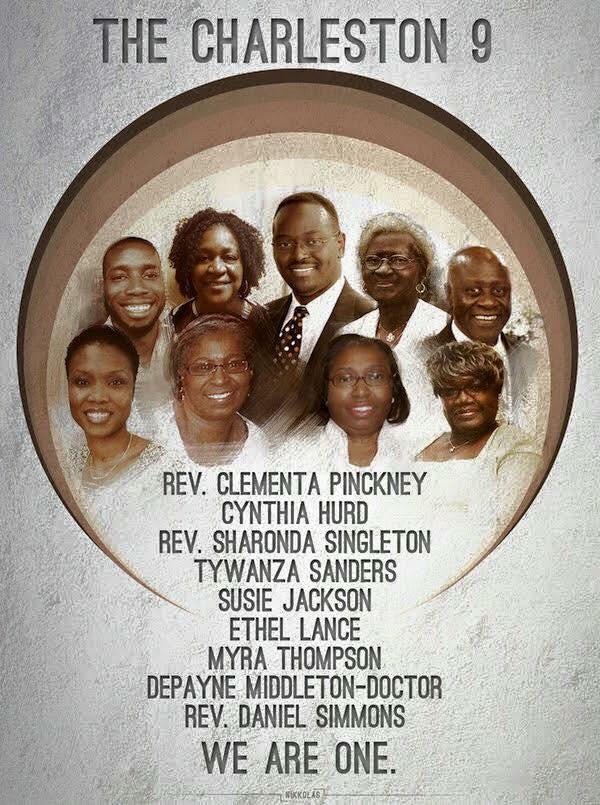 The church was supposed to be safe. It was supposed to be a refuge. It was supposed to be hallowed ground. Not only for them as Christians, but as members of a Black community that for centuries has turned to the church as one of the few true sanctuaries of Blackness, of autonomy, of influence.
That Emanuel AME was so violently invaded should shame white Christians to the core. It should make us quake before our God and hide our faces. It should call us to repentance, and then call us to action.
Because Dylann Roof's was not an isolated attack. He is not a
lone wolf
. He is not an outlier. On the contrary, he developed under the careful guidance of a racist society. He stands on the shoulders of centuries of white supremacy. He
inherits the legacy
of the police dogs, the
forced labor chain gains
, the
redlining
, and the lynch mobs. He is the well-crafted result of
Stand Your Ground
, of
stop-and-frisk
, of the
War on Drugs
, of the
War on Terror
, of
New Jim Crow
, and of daily public-sanctioned police brutality.
He is the product of every colorblind upbringing, every hushed slur, every clutched purse, every thinly-veiled prejudice, every
microaggression
. He is the result of a society--of a Church--whose repeated silence (indeed affirmation!) in the face of such things suggested to him that his beliefs and actions are not only acceptable, but logical and laudable.
Roof becomes a part of a long tradition of white domestic terrorism against people of color in the United States. From the bombing of
16th Street Baptist Church
, to the shooting at
Oak Creek Sikh Temple
, and so many in between. There have been
ongoing attacks on mosques
across the
country for decades
.
Emanuel AME
itself has been the repeated target of violence from
white perpetrators
. It is like the scores of other Black churches have been targeted across the United States, in a practice of hate
not at all confined to bygone eras
.
Each incident is a mark of deep shame and condemnation that is white Christianity's to bear. It's
our legacy
, our
history
. The sins of a nation remain unrepented and unrepaired. And we now bear the fruits of our inaction. There is no sanctuary.
"Foxes have dens and birds have nests, but the Son of Man has no place to lay his head."